Nailing your digital marketing strategies is important for growing a small business in 2021. There are nearly 4.6 billion active internet users globally, with over 300 million digital diehards in the US. This shows a high demand for digital communication, making online marketing important for business. Most customers also drop brick-and-mortar stores and pick up smartphones and laptops instead. With greater emphasis on the digital landscape and a lack of options, digital marketing provides value to small businesses wanting to extend their sales and reach. During this downtime, it is important to use the following strategies to grow your business:
1. Establish a Strong Presence in Social Media
If your potential clients are active on social media platforms, it would be vital to do the same. Being active on those platforms can help you improve your visibility, sales, and customer engagement. Creating a strong presence in social media comes with many advantages, such as improved trust and brand loyalty. Your strong presence can also be important to meet the competitive world.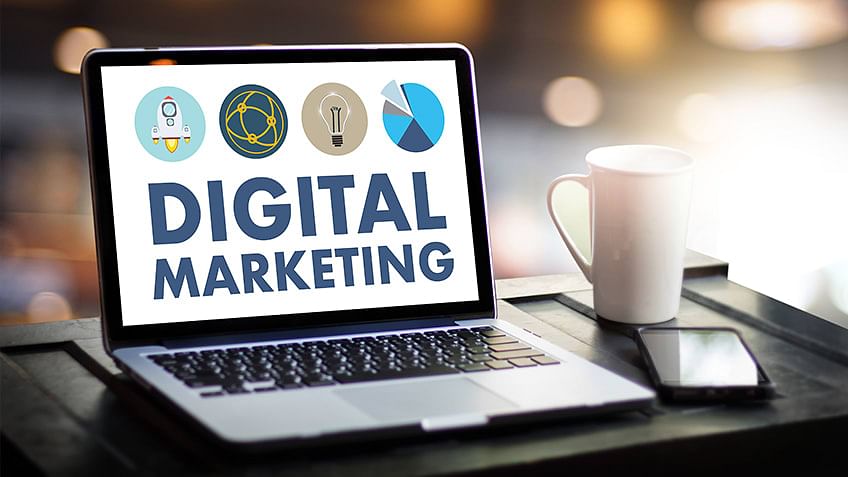 2. Implement SEO Strategies
SEO (search engine optimization) is a type of digital marketing that involves understanding what users look for in search engines like Google. SEO is also the major driver of unpaid or organic traffic to websites. With SEO services, you will rank for the keywords users search for to get businesses like yours. This means you may rise above all your competitors and drive more traffic to your online channels and website.
3. Consider Blogging
Writing informative content for your clients and leads is vital to digital marketing. Blogging is an important part of content marketing strategies, with research indicating that marketers using blogs get 68% more leads than those who don't. A business blog will allow you to add your personality to the materials you roll out. Blogs are also part of digital marketing techniques since they offer content leading to your website.
4. Use Personalization
Engage with your customers by sending them relevant messages depending on the data you have collected. You can personalize messages using details you have gathered in your CRM. These details include visited web pages, clicked emails, downloaded resources, contacts, and demographic information. In addition to that, address your clients by their names. Emails that personalize the small messages or subject lines will likely click and open your email.
5. Take Advantage of Videos
Videos have become a driving force for digital marketing strategies, and this trend doesn't seem to go anywhere. Videos will account for over 83% of customer internet traffic by the end of 2021. Branded and live videos are the most common trends in digital marketing, and individuals are continuing to look for interesting and new ways to engage an audience with video content. The beauty of live videos is that they are interactive and allow the audience to be part of the conversation by leaving a comment or call, which you can always respond to during the session.
6. Work with PPC
This is a type of paid advertising which helps businesses to drive sales and leads. Google Ads is among the popular PPC platforms, allowing marketers to launch ads and pay a small fee every time they click on them. However, developing successful PPC campaigns needs research and experience. Having a proven digital marketing agency and professional manage your online advertising-related activities under one roof. is advisable
Closing Remarks!
If there is one thing 2020 has taught people, the internet is here to stay. The ongoing global pandemic has forced most businesses to change and pivot how they work completely. With an increasing number of individuals staying home, you have seen more services and products move online while most workers work in a hybrid setting. Though a busy entrepreneur, the best way to maintain a competitive edge in the market is to implement the above strategies.