You first need to identify your objectives and determine the type of content that will help you reach them. Then, decide what information would be useful to your target audience. You can also consider other types of content, such as infographics, to draw in people and boost brand awareness.
A content marketing plan is a blueprint for your content marketing strategy. It helps you define what type of content you want to create, how often you wish to make it, who your target audience is, and what kind of content you want to deliver.
If you're thinking about creating content for your business, you might wonder, "How do I write a good content marketing plan?"   "How do I write a content marketing plan that works?" Today we'll dive deeply into the types of content you should be creating, the metrics you should be tracking, and the best way to create a content marketing plan that works.
Content marketing has emerged as a powerful way to connect with customers more personally. It is the key to developing meaningful relationships with your prospects. To do this, you need to have a solid plan for content creation. By creating a content marketing plan, you will ensure that you are constantly generating new content to keep your audience engaged. And this means that your strategy will be continually improving over time.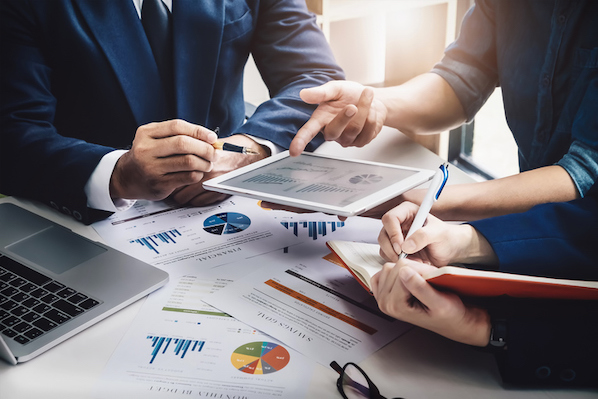 What is content marketing?
Content marketing is an umbrella term used to describe all types of content published to attract visitors to a website. While content marketing is synonymous with creating quality content, it encompasses more than just publishing blogs, infographics, and white papers. It includes blog posts, videos, podcasts, infographics, eBooks, and even apps.
You might be surprised by how much content marketing your business needs to produce. While most small businesses can create one blog post per month, larger organizations with multiple departments should make at least ten blog posts per month.
The key to content marketing success is producing content your audience wants. You can accomplish this by researching the topics your audience is interested in, finding experts on those topics, and then creating quality content regularly.
How does content marketing fit into the bigger picture?
Content marketing is all about creating and delivering quality content. But it is only a small part of the bigger picture. While you should always write and publish content, it's also important to think about where you want your content to end up.
It's important to consider your target audience and the type of content they want.
Think about the types of content you want to produce. There are five types of content:
• Educational
• Informative
• Entertaining
• Promotional
Once you know the type of content you want, it's time to think about how to create it. You could create a single piece of content and post it to your blog, Facebook page, and Twitter feed. You want to find the right balance of each type to keep your audience engaged and interested.
Or you could create a series of content pieces that link together to create a cohesive message. Or you could create a content calendar that you post to different channels at various times. Whatever you decide, you must start with the right plan.
Content marketing objectives
Before you start writing content, you should know what you're trying to achieve with your content. For example, if you're producing educational content, you might want to explain a new concept. Or maybe you're trying to generate leads. If that's the case, you may want to create a sales funnel that includes multiple pieces of content.
Once you've decided on your content marketing objective, it's time to write the content.
How can you create and promote great content?
Creating content people want to read is the most important part of content marketing. After all, if people don't find your content valuable, they won't be inclined to share it.
Knowing what kind of content your target audience wants is not easy. That's why you need a content marketing plan. It helps you identify the problems your customers face, and then you create content that answers those problems.
A good content marketing plan will include at least four questions:
1. What problem do you solve?
2. Who are you trying to reach?
3. What are the issues that keep them from buying?
4. What is the best way to address those issues?
If you can answer those questions, you can easily develop an effective content marketing plan.
Frequently Asked Questions Content Marketing Plan
Q: Do you need a content marketing plan to get more traffic to your blog?
A: Yes, it is very important. You should have a content marketing plan. Without one, you cannot have an effective blog. When you start, I recommend you do not have a content marketing plan. Just start writing and build from there.
Q: How can you find topics that will be profitable?
A: Write on topics that interest you. You don't have to write about things you love to write about.
Q: What is the most difficult part about writing content?
A: The most difficult part is finding the time to sit down and write.
Q: What's the most important thing about creating content?
A: Creating content should always be about helping other people.
Top 3 Myths About Content Marketing Plan
1. You should write your content marketing plan before writing your business plan.
2. Your content marketing plan has to have detailed information about every aspect of your business.
3. I have enough time to write a content marketing plan.
Conclusion
I think the best way to approach this is to start with a content strategy. This helps to determine the kind of content that would appeal to your target audience. I think it's important to know what your competitors are doing before jumping into a content marketing strategy. To determine whether or not content marketing is right for you, consider your niche, audience, and goals. The first step in developing a successful content marketing strategy is to define your audience. If you don't know your target audience, you're not going to know what to write about.